DJs
DJ Arcanus
DJ Arcanus is the founder of Xiled Radio. He started in radio in 1994 and moved into the club arena a few years later. After more than a decade of djing in clubs in North America and western Europe, it is time to reach beyond club nights and include internet radio into the mix. All of the his sets are DJed live. No software is used to mix the music. See the
about
page for more information.
---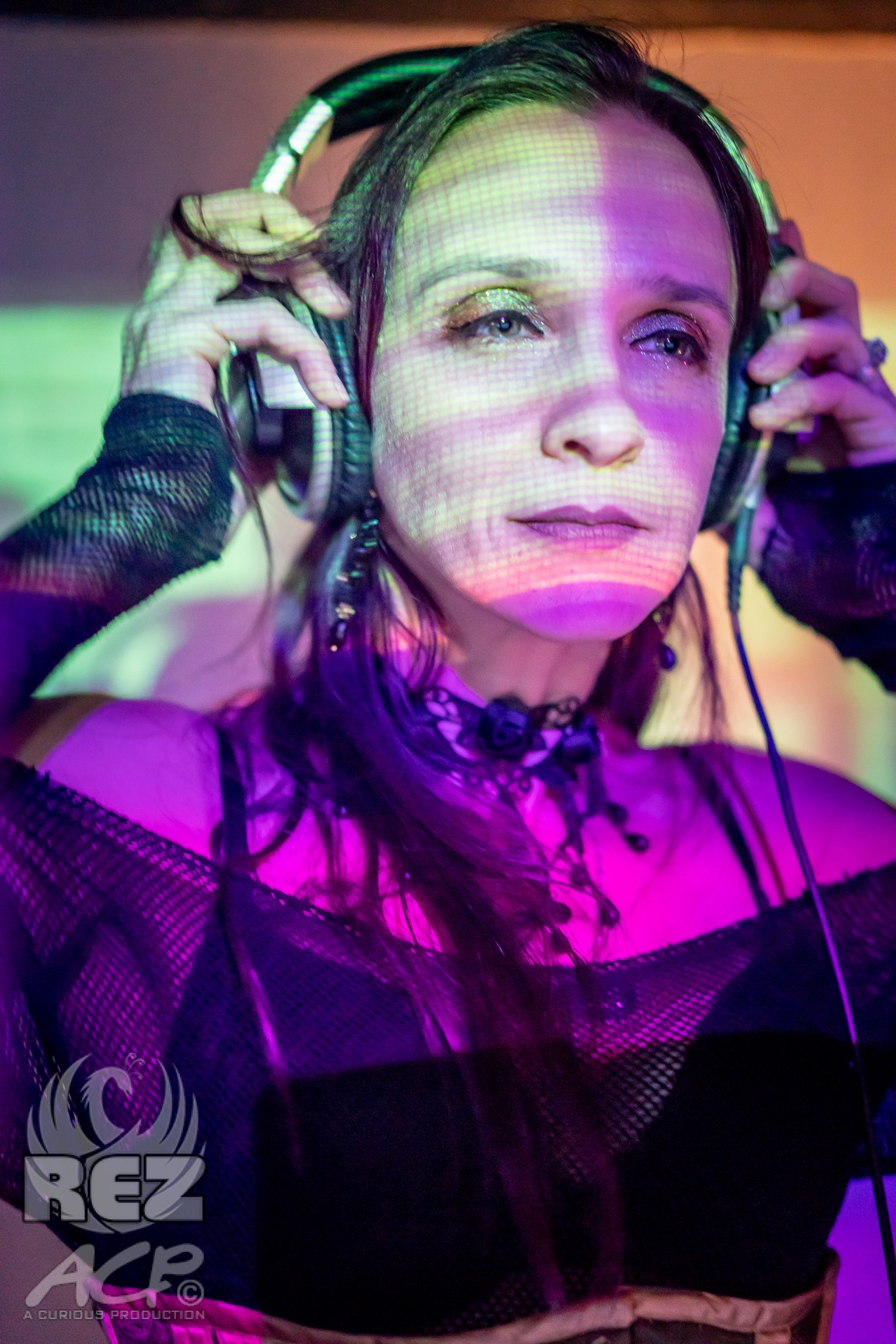 DJ Motia
DJ Motia came from a background as a singer, musician and academic, and above all an avid listener of all things goth and industrial, and has been DJing in the Boston area for several years now. Her specialties include music that combines elements of melodic and menacing, ethereal and harsh, and also uplifting female-led projects in the scene.
Motia joined Xiled Radio in 2020 and is delighted to add to its curation of exciting new sounds, recall of long-forgotten nostalgic dancefloor moments, and seamless shifts between genres and moods. Motia believes that despite all of the variety in Xiled's selections, there is a dark and elegant aesthetic and vibe that pulls the show together, and also connects it with its viewers; this spirit and sense of timeless oneness also informs the ritual element that we sometimes bring to our shows!
Photo by A Curious Production
Past DJs
DJ Peter Lee
DJ Peter Lee has been spreading noise throughout New England since 1998 - first starting with radio, then all over the New england club scene. Expect eclectic mixes aggresive electronic music with or without beats.
---
DJ Worms Of The Earth
Dan began DJing in 2004 using a pair of crappy american dj cdjs. His beginnings were highly influenced by the rave scene, notably psy and goa trance. In 2007 he put aside DJing to focus on his music project Worms of the Earth, though he still enjoys spinning out whenever possible. Expect mainly dark ambient, coupled with the occasional high energy club set of power noise and terror ebm. Sets are typically made using the 4 Deck configuration on VirtualDJ with a Hercules DJ Console RMX controller.
---
DJ Levy Daal
Levy Daal is a noise musician, promoter and DJ at home. He focuses especially on the harder and darker music styles such as Noise, Power Electronics, Dark Ambient, Drone, etc.. in other words real old fashioned, pure and especially nasty Industrial.
Bonus
Video by Vanessa Lord